The DensiTree software provide different methods of drawing consensus phylogenetic trees.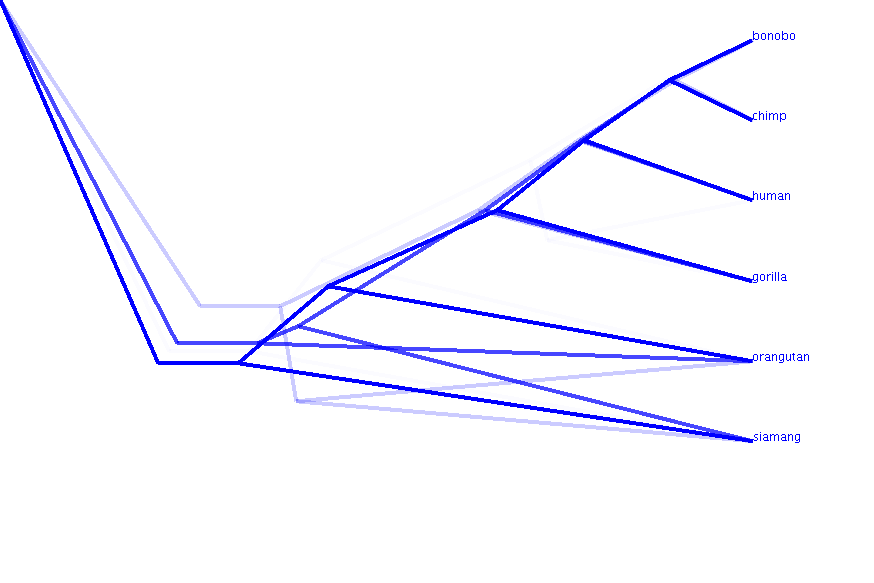 Website: https://www.cs.auckland.ac.nz/~remco/DensiTree/
To execute this software type the following line on terminal:
$java -jar DensiTreex.x.xx.jar
The input file for DensiTree is the output from MrBayes, containing all the trees (extension *run1.t or *run2.t).
Contrarily to FigTree software, in the DensiTree is not possible to re-root the tree. It has to be achieved by configuring the input file before running the MrBayes. The first sequence in the MrBayes input file (NEXUS sequence alignment) will be used to root the tree.